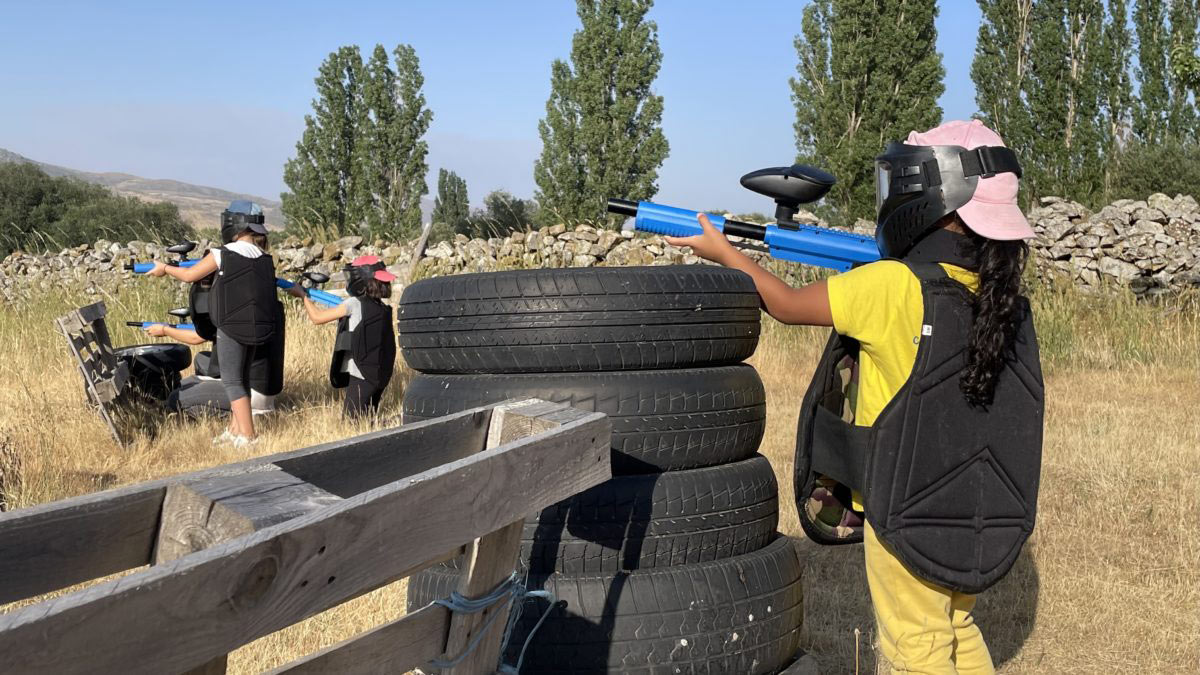 Today was the campers' last English class. The Rabbits played some warm-up games by making sentences out of scrambled words in a picture and also played taboo with new vocabulary. In addition, they learnt new words for describing the parts of a castle and got really interested in unjumbling words that were hidden under their tables and putting them in a text to complete sentences. The winners earned some coins for their hard work!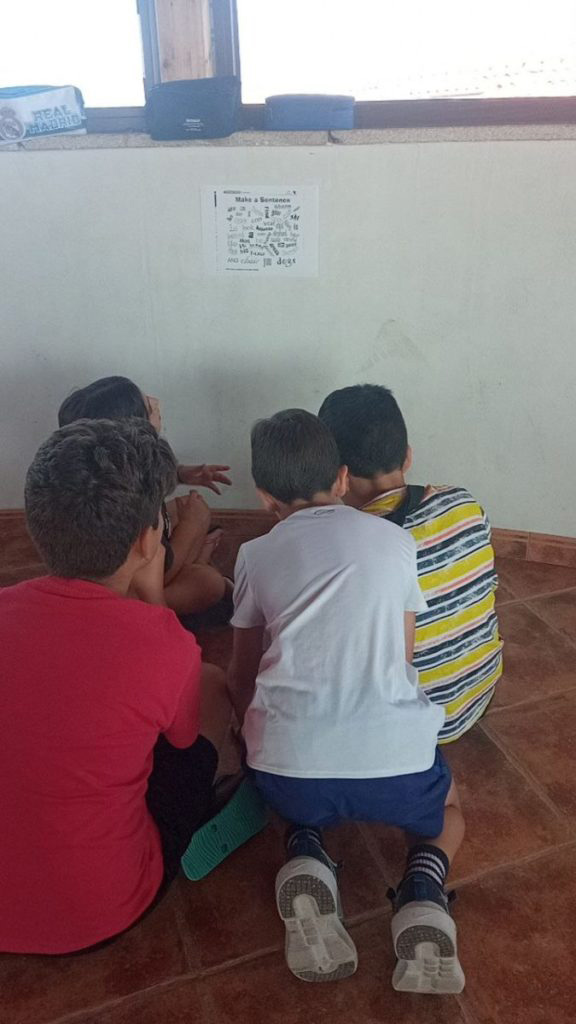 The Ducklings worked together to construct their own 3D model of the Solar System, labeling and putting the planets in order and adding their own creativity with aliens, spaceships and other galaxies. The students also matched parts of a castle to a photo and reviewed vocabulary related to rooms in a house.
After the break, both the Rabbits and Ducklings got together to make replica of a castle by using cardboard, fabric and other decorative materials. They were especially creative in designing the drawbridge and towers.
The Chipmunks talked about their favorite and then worked on sentence building by describing a picture in the book. They also reviewed and learnt new vocabulary through drawings and guessing games. Following the break, the students worked together in a team to build a robot to review the body parts lesson. They were very excited to show their robot to the other classes!
After a lunch of cocido and peaches for dessert, the kids called their parents and told them all about their days at Camp. In the afternoon, they went on a quick excursion to the river and cooled off from the heat. After snack, they played paintball and had an amazing time competing against the other team!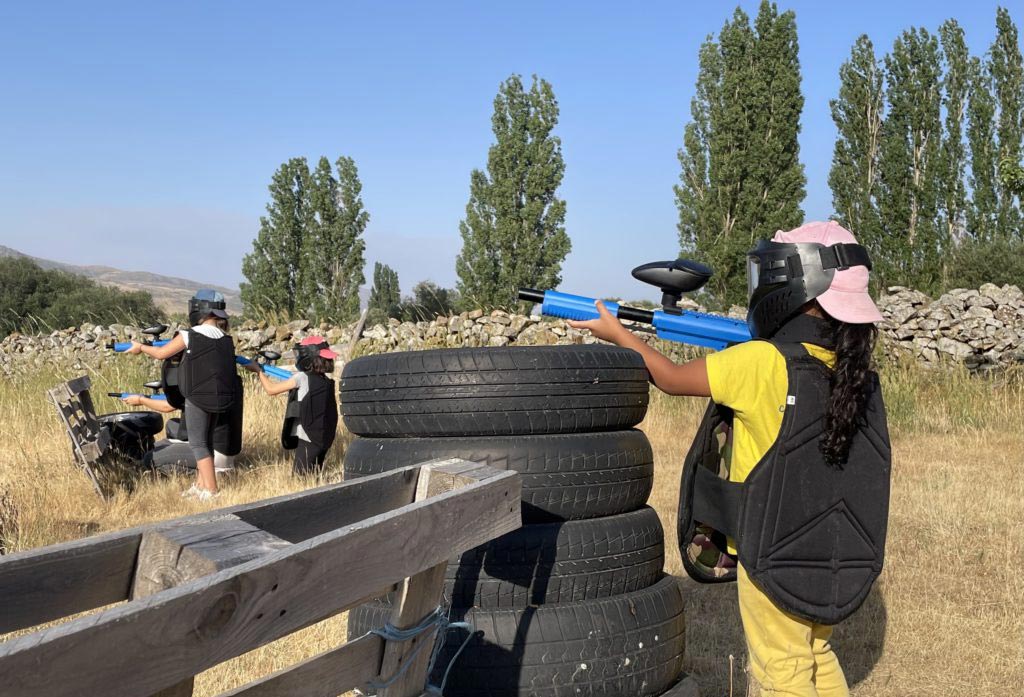 For dinner the campers enjoyed mashed potatoes and omelet with cheese and ham with an apple for dessert. Then, they went outside to play the last round of night games at Camp.
Everyone is looking forward to their last day at Camp tomorrow!